About Fio
Fio banka, a.s. is a Czech bank that is connected to the successful history of the Fio Financial Group. It is a completely Czech-owned entity with Czech owners and its services are provided at more than 80 branches across the Czech Republic. It offers a wide range of products for personal and business finance divided into two main areas:
Providing traditional banking services,
Brokering securities transactions.
The most common banking services it offers are current accounts, savings accounts and term deposit accounts, payments, payment cards and loans. Fio banka is also based on a strategy of zero fees for standard services for all without any conditions and a fully personalised approach to providing loans to small and medium enterprises.
Other active areas include investments - Fio banka is the largest Czech securities trader focused on smaller clients. Trading stocks on the internet has a clearly dominant position on the Czech market. Fio banka, a.s. is a stockholder and one of the most important members of the Prague Stock Exchange. It also facilitates a large portion of all stock trades on the RM-SYSTEM Stock Exchange. At the same time it also has a large share of the market for brokering trades for Czech clients on American and German stock markets.
Fio banka owns RM-SYSTEM, česká burza cenných papírů a.s. This stock exchange is used to trade stocks of the most important foreign and Czech companies. RM-SYSTEM was founded in 1993 and since 1. 12. 2008 it has been the standard stock exchange focused on small and medium investors.
Czech Banking Association and the Mobility codex
Fio banka is a member of the Czech Banking Association and a signatory to the Client mobility codex making the transition between banks that much easier. For anyone who wants to move from a bank connected to the mobility codex to Fio banka as well as our clients who have decided to change banks, Fio banka will provide support and assistance in transferring all standing orders and direct debit orders. More information about the codex can be found here.
How to proceed when changing banks, along with other materials can be reviewed at here.
Awards

Fio banka has become winner for the sixth time of Friendly bank client rating and can boast the title of The most friendliest bank of 2011, 2012, 2013, 2014, 2015 and 2017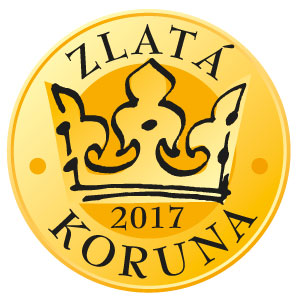 Fio banka earned 5 of the highest prizes in Golden crown 2017 competition. Golden crowns were awarded to Fio current and business account, business loan and applications Internetbanking and e-Broker. Bank also received Silver crown for debet card Fio MasterCard Debit Contactless and Bronze crown for smartphone application Smartbanking.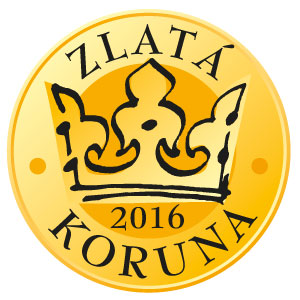 Fio banka earned 4 of the highest prizes in Golden crown 2016 competition. Golden crowns received for Fio current and business acount, business loan and application e-Broker. 4 third places are also success - Fio Smartbanking, debet card Fio MasterCard Debit Contactless, application Fio Smartbroker and Fio business acount in Businessmen award.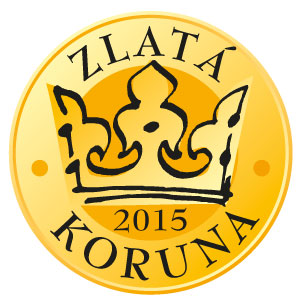 Fio banka received 9 awards total in competition Golden crown 2015. 6 Golden and 3 Silver crowns. First places were given to Fio current and business accounts, business loan, applications Smartbanking and e-Broker. Fio business acount won in Businessmen award.
Silver crowns were given to Fio konto for businessmen, Fio API banking and smartphone application Fio Smartbroker.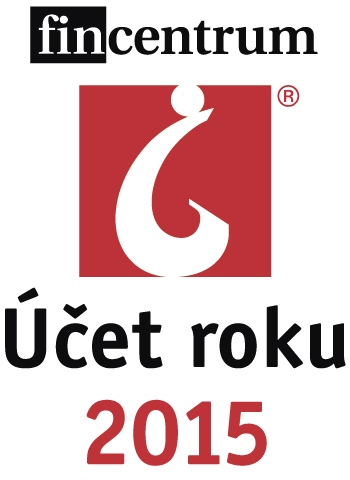 Fio banka earned first place in prestigious ranking Fincentrum Bank of the year 2015 in Account of the year category. Fio current account has won among 20 nominated banks. Fio banka was also second in the Most dynamic bank ranking.

The best account of the Golden crown 2014 ranking was Fio current account, which also received Bronze crown in Public award. Fio business account has won among business account and received Golden crown in Businessmen award.

Fio banka earned title Banking innovator 2014 in the Hospodářské noviny competition Bank of the year 2014 for the best innoation on banking market. Fio banka won with its free account in 15 currencies. In 2013, contactless payment card MasterCard Debit PayPass has won, and in 2012 Fio Smartbanking.



Fio banka took first place for the category of Accounts and Business Account in the Zlatá koruna 2013 competition. Business Account was again recognized by business community in the Public Award 2013.

Fio banka was also the winner as the best Czech securities trader in the Broker of the Year 2011 and 2013 poll, where professionals and the public decided on the winner. We also won in the main and side categories with Czech stocks.


Fio personal account won first place in award of Financial instrument 2013 in Scott's product category with an average mark of 1.51 points. Account Fio banka was the best out of a total of 1,683 products for which it is possible to vote to portal Finparáda.cz and also won second place in the category of bank accounts.
.

Fio banka was selected by the business community as the best Bank for Entrepreneurs within the Český Patron 2010 competition announced by the Chamber of Commerce of the Czech Republic.
Basic information
Name: Fio banka, a.s.
Company ID (IČO): 61858374
Registered office: V Celnici 1028/10 (Millennium Plaza), 117 21, Prague 1
Registration: Commercial Register, Prague Municipal Court, Section : B, File no. 2704
---